145+ YEARS OF SERVING OTHERS
You make a
difference
in people's
lives
every day.
As a privately owned, family business for more than a century, Liberty Health is dedicated to providing high-quality healthcare services, retirement communities and programs that help people live longer, healthier lives. As our name suggests, Liberty Health emphasizes personal independence among our team, patients and residents who have made Liberty part of their lives. We offer the best of both worlds for employees: an organization large enough to extend many career paths and opportunities, but small enough to make you feel like part of our family.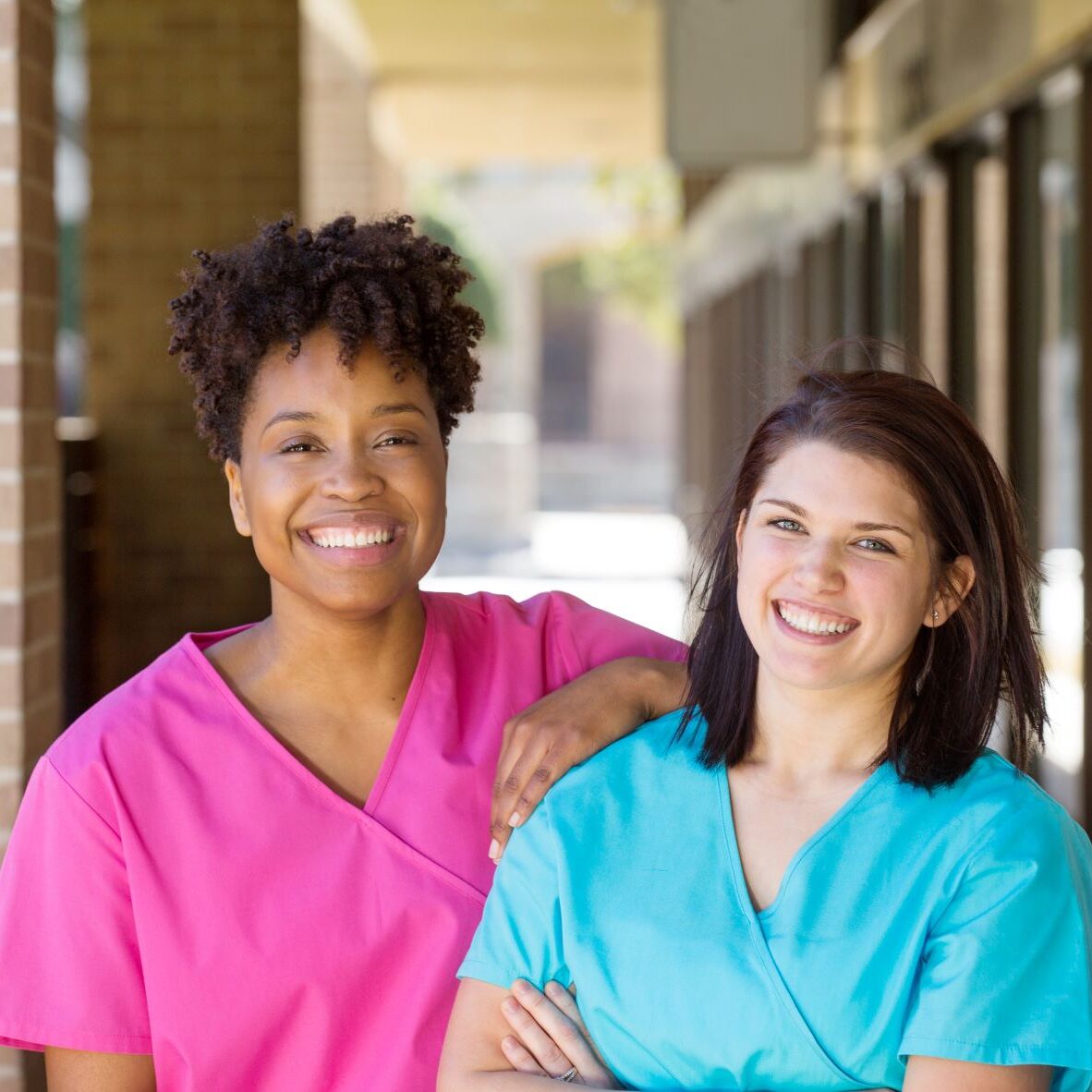 Liberty strives to provide benefits that are both comprehensive and competitive to support our most important assets, our employees.
With over 145 years working in the healthcare industry, we understand the demands and sacrifices healthcare professionals make daily. Our employees are the cornerstones of our business, so we strive to attract the brightest, most caring and experienced people available. To compensate their loyalty and labor of love, our employment packages include competitive benefits and salaries, plus:
Medical, dental and vision
401(k) retirement plan with company contribution
Paid days off
Short-term and long-term disability insurance and life insurance
Flexible scheduling and hours
Continuing education and training
Pet insurance
Identity theft protection plan

Daily Pay
And our most important benefit? We value employee input and welcome new ideas.
Through Liberty, you'll appreciate outstanding mobility, both on the corporate ladder and across our region. Our diverse locations and job opportunities can take you to major cities like Charlotte and Raleigh or the storied coastal cities of Wilmington or Myrtle Beach. Our wide reach enables employees to select a healthcare job and work site that suits their lifestyle.
Liberty Health believes in promoting and recognizing people from within our organization through ongoing training, continuing education and employee recognition programs. This allows us to retain the industry's best professionals and instills stability for the people we serve. We also provide incentives for hard work and benefits that reward a steadfast commitment to patients and our mission.
The ability to advance along a definitive career track, change career directives, or transfer to a new location marks a prime advantage of working for Liberty Health. We strive to help employees reach their vocational objectives, whether they plan to move into a senior management position or train for a new career or opportunity. Many of our employees have worked with us for more than 20 years, moving from entry-level positions to management roles. Whatever your career goals, we're dedicated to helping you pursue and achieve them.
Maintaining a highly skilled, educated healthcare workforce benefits everyone involved—patients, families, caregivers and our healthcare system as a whole. To ensure our employees retain a competitive, knowledgeable edge, we encourage them to further their education and training. In fact, whenever possible, Liberty Health provides educational assistance to aid employees going back to school to further their education to work in the healthcare industry.
Not an employee of Liberty Health but interested in career opportunities?

Apply for one of our open positions now!